Share

Leading techology
PASS THROUGH DOOR SEALED
The Sealing device onboard of the door-in-door can auotamatically open when the door is
opened,and auotamaticaly seal when the door is closed,without handle operation needed.
Providing customers with excellent sound insulation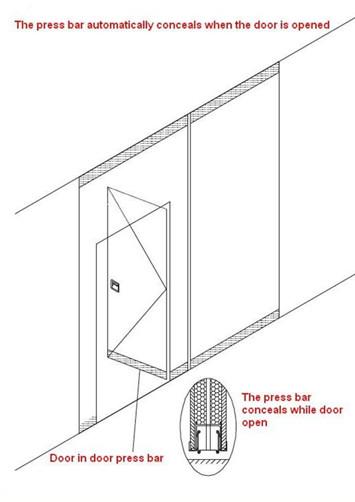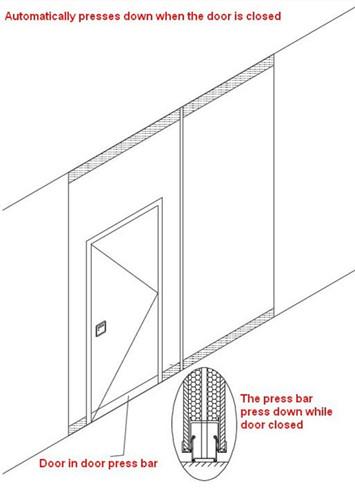 STRUCTURE OF PASS DOOR
Egood employs a special designed and robust retractable string mechanism(bottom seal) in
the pass door to eliminate the use of destructive fixed point installation.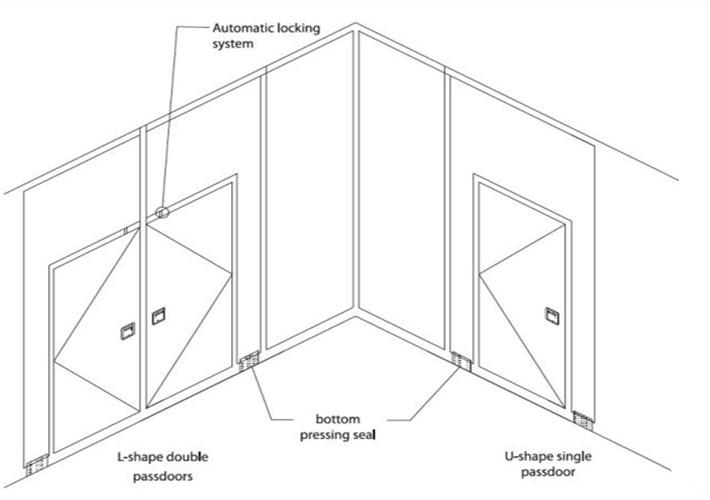 STACKING AND STORING
A versatile and skillfully designed storage system is essential in space management.It
ensures each panel is placed and spaced for easy retrieveland storage.and minimises the
storage space.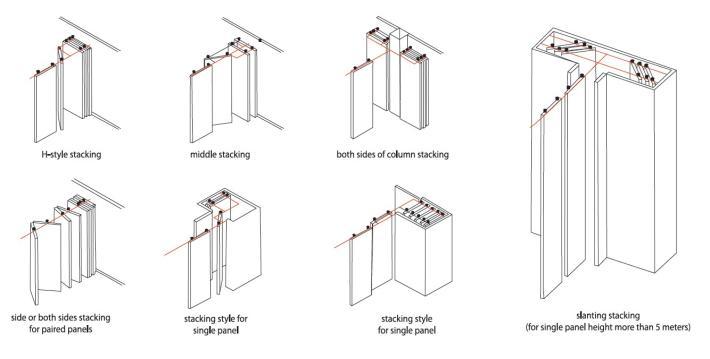 MODULAR PANEL
Logistics issues may arise when transporting (enroute or on-site)for tall sized panels.
Special modular technique is employed to produce a single panel with two or more
modules.These modules will later accesmbled on site to form a desired robust panel.
WALL SEALING(CLOSURE)SYSTEMS
Egood offers two wall sealing solutions to customers for fastening the operable partition
system onto wall.
Bulb seals are fabricated with quality rubber with high resilient and abrasion properties to
provide excellent acoustic isolation performance.
Wall jamb can be custom built for aesthetic and acoustic isolation purposes.
INSTALLATION METHOD
Egood has a highly trained and experienced installation team.Each tem membersis
trainedand certificated to install our products in different demanding situations.To date,all
members are certified to install tall-sized operable partition system(above 6meters).
Angle steel truss structure
Box-shaped steel truss structure
Sphere-shaped steel truss structure