How to choose the movable partition in China?
Updated:2019-05-22 15:22:11
Now more and more families, offices and hotels are using movable partition in the decoration process, beautiful movable partition can make our living space become more beautiful, full of rich cultural atmosphere, we can also improve their aesthetic art taste imperceptibly. movable partition is compared with other screen use rise more convenient, when we do not need, can disassemble freely easily come down, and the design above it is very beautiful commonly.What does movable partition manufacturer have?As a result, the a movable partition beautifies the space while dividing the space, but also with the characteristics of flexible folding, easy to move.So movable partition is regarded as the important furniture product that decorates a space all the time.The movable partition material on market nowadays emerges in endlessly, so what kind of material does hotel movable partition use?Below with me make up a look at the hotel movable partition which is good.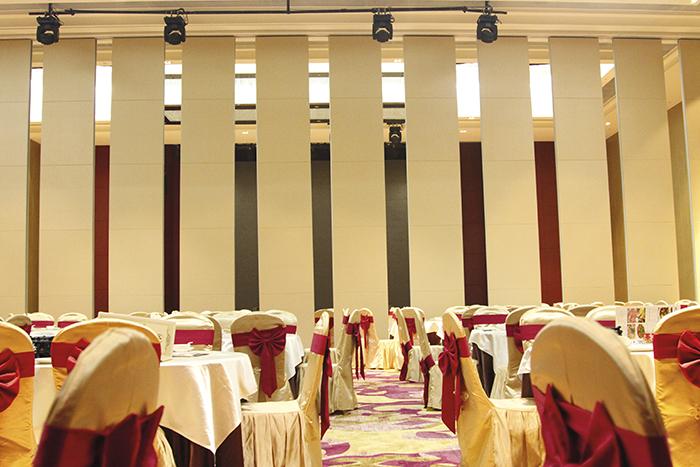 Foshan is a prefecture-level city in center Guangdong province southern China and ranked as the largest manufacturing base in the pearl river delta. The production facility of Egood is strategically located in there because of the availability of vast resources Egood has continued to thrive because of its excellent products quality and after sales. To date ,its business coverage has reached not only every area in China but also extended to over 50 countries .Egood acoustic operable partitions are used to divide meeting rooms, conference rooms, restaurant and banquet halls etc.,it provides convenient and effective space management solutions, the panels move on a ceiling track with no requirement of floor guides or rails, its has been extensively applied to hotel industry.